Our card-based workshop game
helps Team get more out of workshops
Whether you're telling your brand story, planning a marketing campaign or scripting branded content, Discovery Deck is a powerful but flexible card-based game that will structure your meetings and deliver quick, effective results.
It's simple. Unpack the cards and stickers. Take out the instruction cards, and begin!
There are five stages to Discovery Deck, and the clear instructions will take you though the process. At the end you'll have distilled your ideas into a way forward.
Buy your Discovery Deck
These companies trust Discovery Deck to unlock their stories: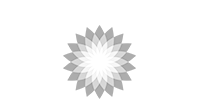 Explore the potential of
your story
The Discovery Deck Company also runs workshops. Our team are trained in coaching techniques that will take you through the process.
They'll challenge your assumptions and make you think laterally around your project, so you get the full value out of the Discovery Deck.
The typical workshop lasts 90 – 120 minutes.
Book a workshop

Get your ideas down on the table
Each type of card holds different information about your project. We cross reference these to make sure we're one track.
Target
Your first priority is to set your targets. What do you want to achieve? And what action do you want your customers to take?
The Three A's
Gather the arsenal, armour and allies you need to help you, then build your story.
Your Market
Who is your customer? And who are your potential customers you haven't thought about? And what do they want?

Powerful and yet Flexible
While the Discovery Deck has a strict process, it is also incredible flexible. We've used it to create crisp crowdfunding campaigns, refine marketing messages and reinvent event management.
Brand Story
Your brand's journey is long and complex. Communicating this simply is a tough challenge, and Discovery Deck can help refine how you tell it.
Marketing Messaging
What really matters to your customers? Discovery Deck will challenge your assumptions from your customer's point of view.
Team Building
Get your team working effectively together, setting aside unconscious bias and allowing everyone to contribute.
Video Scripting
You've got a moment to grab people's attention with video. Use Discovery Deck to make those moments matter.

Who uses Discovery Deck?
From museums to petrochemical companies, startups to multinationals, we've helped a wide range of businesses refine their messaging. They end the session fired up about their project and with clear next steps to take.
Read some of our case studies below.
Start your story